There are many things to prepare before embarking on a 6 month trip ! Below we've listed under the following sections some of the things we have done, reserved or bought to date. You may click on the buttons below to jump straight to the corresponding section.


Vaccinations:
The whole family spent a morning at the Cantonal hospital in Geneva to discuss vaccination requirements for our trip. We all left with a couple of booster jabs and some new vaccines: Typhoid fever and Hepatitis A + B. We were pleased when it was confirmed that Yellow Fever vaccine and Malaria treatment were not required. It was recommended to have a Rabies vaccine... However, as post exposure treatment is required whether vaccinated or not, we decided not to go ahead with this vaccination (a vaccinated person should receive two doses of vaccine after an exposure, whereas somebody not vaccinated should receive a dose of rabies immuno globulin and five doses of vaccine post exposure).


Travel Bags:
We've invested in some quality travel companions !


Jenny
Osprey Sojourn 28
(Rucksack 80 litres and wheels)


Gaelle
Tatonka Junior Great Escape
(Rucksack 32 litres)


Sophie
Gaelle's ex-school bag
(Rucksack and wheels)


Francois
Titan Rock
(Rucksack 100 litres and wheels)


Gadgets:
We have invested in a small laptop, an Asus 901 (or Eee PC), which is ideal for travelling as it has WIFI connectivity and it weighs less than a kilo. We'll be using this to update our website and keep in touch with family and friends via e-mail and even Skype.

We've also bought an Archos 5, which is an Internet Media Tablet. It's a pocket sized device on which one can surf the Internet, watch TV and watch videos. We have about 100 films stored on it and we're hoping that it'll keep the girls occupied whilst we're waiting around in airports or travelling. We'll also use the 120 GB hard disk for backing up our digital photos.

We'll be taking our digital camera with us together with an underwater camera bag. This will enable us to be able to take pictures even whilst snorkelling!

The children have been spoilt by the family at Christmas and have a beautiful pink Nintendo DS each. There are fun as well as educational games on them in both English and French. With a bit of luck, Mum and Dad might even get the chance to watch a film or two on the Archos, you never know!


| | | | |
| --- | --- | --- | --- |
| Laptop | Archos | Camera equipment | Nintendo DS |
Campervans:
Australia
We've reserved a 6 berth campervan in Sydney, Australia, for 55 days (from 7 Feb to 2 Apr) with a drop-off in Cairns. This will be our home for almost 2 months !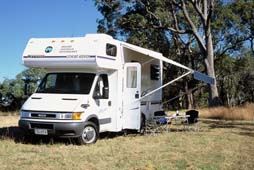 US
In the US, we were indecisive about the best means of touring the national parks, so we've decided to do half by car with hotel accommodation and half with a campervan! The US campervans are much more imposing than the australian or european models, so we've modestly reserved a 25 foot motor home between Las Vegas and Phoenix!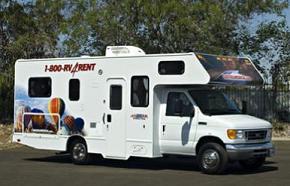 Car Hire:
Jordan
We've hired a Peugeot 307 from Amman Airport from 31st December. We'll drop it off at Amman airport the evening of 7th January, just before our flight to Bangkok.

Australia
We've reserved a Nissan Xtrail 4 Wheel Drive from Avis for our tour from Alice Springs to Uluru (Ayers Rock), via the MacDonald Ranges and Kings Canyon


Sailing:
We've reserved 8 days in a MacGregor 26 foot sailboat in Phuket, Thailand. The sailboat is equipped with a retractable daggerboard, which gives access to shallow waters, and a powerful 50 hp outboard engine. The first two days will be dedicated to learning to sail this boat with an instructor. We will spend the first two nights in the marina. Then we will be let loose to sail around the Thai islands around Phuket! Phuket's west coast is well known for its many anchorages in bays such as Patong, Karon or Nai-Harn. In the east, there's the possibility to visit Phang-Nga with its famous James Bond Island, and, further south, the province of Krabi with its picturesque islands such as Phi-Phi or Koh Lanta, whose waters probably rate among the world's most beautiful. We will plan our itinerary during the two days training.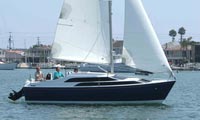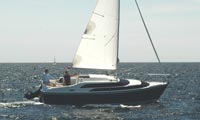 Internal flights:
Thailand
It took us quite some time to plan our flights in Thailand. There are several low cost airlines in Thailand and various sorts of flight passes for tourists. Regrettably, the direct flight from Chiang Mai to Siem Reap (Cambodia) run by Bangkok Airways has been discontinued, leaving us with little choice but to book a much more expensive flight via Bangkok... Therefore we've decided to cut costs and do the return journey Bangkok-Chiang Mai by train and skip flying to Koh Samui...

We've therefore booked 3 internal flights:
Bangkok - Siem Reap: 10 January
Siem Reap - Phuket (technical stop at Bangkok): 14 January
Phuket - Bangkok: 29 January

Australia
We've reserved internal flights in Australia with Quantas from Cairns to Alice Springs (2 Apr) and from Ayers Rock to Sydney (7 Apr).


Diving:
Thailand
It would be a terrible frustration to go to Thailand and not dive! We've therefore given in to temptation and booked a family-friendly 3 day / 2 night liveaboard to discover the south Similan Islands in the Similan Islands National Marine Park, one of the best dive spots in the Andaman Sea. The dive boat is small; it caters for up to 12 guests. There are qualified diving instructors onboard as well as a qualified snorkel instructor who will take the girls snorkelling whilst we'll be underwater. There's the possibility of doing 2 dives the first day, up to 4 the second and 3 the third. That should satisfy our diving appetite, for this area of the world at least!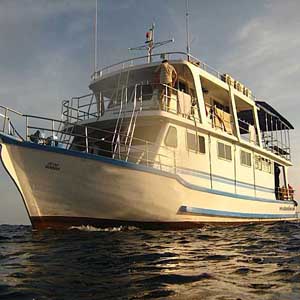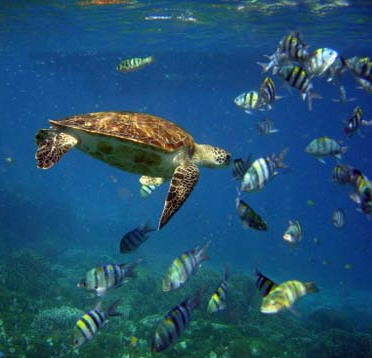 Hotels:
In general we enjoy being as free as possible when travelling so that we can plan our detailed itinerary as we go, allowing us to stay longer in spots we appreciate, make unplanned detours or head off quickly if we don't like the area! However as we are travelling with young children and sometimes finding decent accommodation late in the evening can be problematic, we have taken the option to reserve the first night or two in each country we visit. Thereafter, we'll find accommodation as we go. Except for Thailand, where we have reserved nearly all our accommodation in advance.

Jordan
We arrive in Amman on New Year's Eve, so we've reserved a triple room + extra bed in a hotel for the first night south of Amman, in Madaba.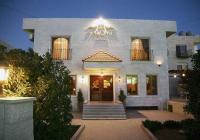 Thailand
We've reserved the first two nights in Bangkok, in a guesthouse on Rambuttri Road, right next to Khao San Road. We've booked a triple room with an extra mattress on the floor! The guesthouse has a swimming pool which will be a treat to relax in after visiting the bustling city!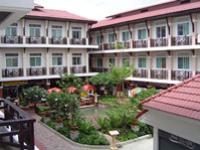 We've reserved a few nights in Khao Lak either side of the dive cruise and already arranged taxi pickup from Phuket airport. We'll be staying in Phu Khao Lak resort just a stones throw from the dive centre.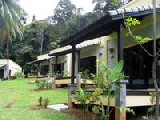 In Chiang Mai we've reserved 2 rooms for 6 nights in a traditional Thai teck guesthouse. We'll visit the surrounding area and sites from this base.





Cambodia
We'll be staying in Cambodia for 4 nights, giving us 3 days to visit the Angkor Temples. We've reserved 2 rooms next to each other at Lotus Lodge on the outskirts of town. The hotel has a swimming pool which will be a welcome luxury after walking around the temples all day!